I have been playing piano professionally as a soloist (or in small groups) since 1975. Much of it in fine restaurants, concerts, or private parties (weddings, anniversaries, special events). I've learned a lot of music over the years. Below is a list of some of the songs I can do for you. This is not a complete list. It does not include original and modern jazz music I perform in my trio and quartet or swing/dance music with the Rainy Day Jazz Band. I can also prepare special music for your special event. — JON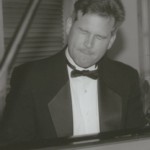 Pop Tunes (Jerone Kern, Richard Rogers, Cole Porter, George Gershwin, Andrew Lloyd Webber, The Beatles, Hoagy Carmichael, Henry Mancini, Jule Styne, Duke, and much more)
A
A Child Is Born
A Fine Romance
A Foggy Day
A Kiss To Build a Dream On
A String of Pearls
A Whole New World (see Aladdin)
Adios
After You've Gone
Against All Odds
Ain't Misbehavin'
Ain't No Sunshine
Ain't She Sweet
Aladdin (Theme)
Alfie
All Blues
All I Ask of You (Phantom)
All My Life
All My Love
All My Loving
All My Tomorrows
All of Me
All of You
All The Things You Are
Alley Cat
Almost Like Being in Love
Alone Again, Naturally
Alone Together
Always
Always On My Mind
America, the Beautiful
American Patrol
An Affair to Remember
And I Love Her
Angel Eyes
Anniversary Song
Anniversary Waltz
Answer Me, My Love
Anthropology
Any Time ( Ave Maria)
April In Paris
April Showers
Around The World
As If We Never Said Good bye
As Long As He Needs Me (Oliver)
As Time Goes By
At Seventeen
Auld Lang Syne
Autumn in New York
Autumn Leaves
Avalon
Ave Maria (2 versions)


B
Babes in Arms
Baby Elephant Walk
Bad, Bad, Leroy Brown
Bali Ha'i
Barcarole
Bare Necessities
Barney Song
Basin Street Blues
Battle Hymn of the Republic
Baubles, Bangles, Beads
Be Careful It's My Heart
Be Our Guest (Beauty and Beast)
Beau
Beautiful Friendship
Beautiful Love
Beauty and the Beast Theme
Begin the Beguuine
Ben (Theme)
Bennie and the Jets (see Laugher in Rain)
Besamé Mucho
Between The Devil and The Deep Blue
Bewitched
Beyond the Sea (La Mer)
Bicycle Built For Two
Bill Bailey
Birdland
Black and White
Blackbird (Beatles)
Blame It On My Youth
Blue Bird of Happiness
Blue Bossa
Blue Moon
Blue Orchids
Blue Room
Blue Skies
Blue Velvet
Blueberry Hill
Blues in the Night
Blues My Nighty Sweetie Gives To Me
Bluesette
Body and Soul
Born Free
Both Sides Now
Boulevard of Broken Dreams (Moulin Rouge)
Brandy
Brian's Song
Bridal Chorus (Wagner)
Bridal March (Mendelssohn)
Bridge Over Troubled Water
Brigadoon
Bubbles in the Wine
But Beautiful
But Not For Me
By The Time I Get To Phoenix
Bye Bye Blackbird


C
Cabaret
California Dreamin'
Call Me
Call Me Irresponsible
Camelot
Can Can
Can You Feel The Love (Lion King)
Can't Buy Me Love
Can't Help Falling in love
Can't Help Lovin' Dat Man
Canadian Sunset
Candle in the Wind
Careless
Cast Your Fate To The Wind
Chances Are
Change Partners
Chariots of Fire
Chariots of Fire (Theme)
Charleston
Charlie Brown Theme
Cheers (Theme)
Chelsea Bridge
Cherokee
Chicago
Chim Chim Cher-ee
Circle of Life (Lion King)
Clarinet Polka
Classical Gas
Climb Ev'ry Mountain
Close My Eyes
Close To You
Closer I Get To You (the)
Colors of the Wind (Pochahontas)
Colour My World
Come Back to Sorrento
Come Rain Or Come Shine
Come Sunday
Come, Shepherds, Rise
Comedy Tonight
Con Alma
Consider Yourself
Continental, The
Corcovado ("Quiet Nights")
Could It Be You?
Crazy
Crystal Silence


D
Dancing Cheek to Cheek
Dancing On The Ceiling
Daniel
Danny Boy
Darn That Dream
Day In The Life of a Fool
Days Of Wine And Roses
De-Re-Me
Dear Heart (Mancini)
Dearly Beloved
Deed I Do
Deep Purple
Desafinado
Didn't We Almost Have It All
Dinner For One, Please James
Dirty Dance Theme
Dixie
Do I Love You
Do You Know The Way To San Jose
Do You Know What It Means To Miss New Orleans
Do-Re-Mi
Does Anyone Really Know What Time It Is
Dolphin Dance
Don't Be That Way
Don't Cry For Me Argentina
Don't Explain
Don't Get Around Much Anymore
Don't Take Your Love From Me
Downtown
Dream
Dream A Little Dream
Dust In The Wind


E
Eager Beaver
Early Autumn
Easy To Love
Ebb Tide
Edelweiss
Eleanor Rigby
End of a Love Affair
Entertainer, The
Ev'ry Time We Say Goodbye
Evergreen
Everybody Loves My Baby
Everybody Loves Somebody
Everything's Coming Up Roses
Exactly Like You
Exodus Theme


F
Falling In Love With Love
Far Away Places
Fascinating Rhythm
Fascination
Feelings
Feels So Good
Fever
Fine Romance (A)
First Time (The)
Five Brothers
Five Foot Two
Five Hundred Miles High
Fly Me To The Moon
Flying Home
Food, Glorious Food
For All We Know (2 versions)
For Once In My Life
For You, For Me, For Evermore
Forest Gump Theme
Fortune Smiles
Frankie and Johnny
Friendship
From This Moment On


G
Gee Baby, Ain't I Good To You
Gentle On My Mind
Gentle Rain (Girl Talk)
Georgia On My Mind
Georgie Girl
Get Back (Beatles)
Getting to Know You
Girl From Ipanema
Girl Talk
Give My Regards To Broadway
Glory of Love, The
Glow-Worm
Go Tell It On The Mountain
God Bless America
God Bless America (see Take Me Out)
God Bless The Child
God Bless the USA (Greenwood)
Godfather I Theme
Godfather II
Going Out Of My Head
Goldfinger
Gone With The Wind
Gone with the Wind (Tara Theme)
Good Life, The
Good Morning Starshine
Goody Goody
Got To Get You Into My Life
Greatest American Hero
Greatest Love of All
Green Dolphin Street
Green Eyes (see Speak Low)
Groove Merchant
Guantanamera


H
Harbor Lights
Hard Days Night
Harlem Nocturne
Hatikva
Hava Nagila
Have You Met Miss Jones
Hawaiian Wedding Song
He Ain't Heavy…He's My Brother
Heart and Soul
Heart Full of Love, A (Les Mes)
Hearts of Stone
Heat Wave
Hello Young Lovers
Hello, Dolly!
Here I'll Stay
Here's That Rainy Day
Here, There, and Everywhere
Hernando's Hideaway
Hey Jude
Hey Look Me Over
Hey There
Hey, Good Lookin'
Hillstreet Blues Theme
Hold Me
Holly Beach
Honeysuckle Rose
How Are Things In Glocca Morra
How Deep Is The Ocean
How High The Moon
How Insensitive
Hymn of the Ocean (Titanic)


I
I Can See Clearly Now
I Can't Get Started
I Can't Say No!
I Concentrate On You
I Could Have Danced All Night
I Could Write a Book
I Didn't Know What Time It Was
I Don't Know How To Love Him
I Don't Know Why
I Dreamed a Dream (Les Mes)
I Feel Pretty
I Get Along Without You Very Well
I Got It Bad
I Got Plenty O'Nuttin'
I Got Rhythm
I Hear Music
I Just Called To Say I Love You
I Just Can't Wait To Be King (Lion King)
I Keep Holdin On (Simply Red)
I Left My Heart In San Francisco
I Love Paris (Can Can)
I Love You
I Only Have Eyes (Org)
I Only Have Eyes For You
I Remember Clifford
I Remember You
I Say A Little Prayer
I Thought About You
I Want a Girl
I Want To Hold Your Hand
I Whistle A Happy Tune
I Will Wait For You
I Wish I Were In Love To You
I Won't Last A Day Without You
I'll Be Seeing You
I'll Do Anything
I'll Never Fall In Love Again
I'll Remember April
I'll Take Romance
I'm Beginning To See The Light
I'm Confession
I'm Gonna Wash That Man Right Outa My Hair
I'm Old Fashioned
I'm Sorry
I'm Wishin (see Some Day My)
I'm Wishing (see Someday My)
I've Got My Love to Keep Me Warm
I've Got You Under My Skin
I've Grown Accustomed To Her Face
I've Told Ev'ry Little Star
Ice Castles (Theme)
If (Bread)
If Ever I Would Leave You
If I Should Lose You
If I Were A Rich Man
If My Friends Could See Me Now
Impossible Dream
In A Mellow Tone
In A Sentimental Mood
In The Good Old Summertime
In The Mood
In The Still of the Night
In The Wee Small Hours
In the Wee Small Hours
Inchworm
Indian Summer
Indiana
Isn't It Romantic
Isn't She Lovely
It Ain't Necessarily So
It Don't Mean a Thing
It Had To Be You
It Might As Well Be Spring
It Never Entered My Mind
It Was A Very Good Year
It's a Blue World
It's a Most Unusual Day
It's a Small World
It's All Right With Me
It's De-Lovely
It's Impossible
It's Now Or Never
It's Only a Paper Moon
Itsy Bitsy Spider
Itsy Bitsy Teenie Weenie Yellow


J
Java
Jean
Jeepers Creepers
Jesus, Joy of Man's Desiring
Joy To The World (Jeremiah…)
Just In Time
Just One More Chance
Just The Way You Are


K
Kansas City
Keep a Song in Your Soul
Key Largo
Killer Joe
Killing Me Softly


L
L-O-V-E
La Mer (Beyond the Sea)
La Vie En Rose
Lady
Lady in Red
Lady Is A Tramp (The)
Lady Madonna (Beatles)
Laughter In The Rain
Laura
Laura's Theme (Somewhere My Love)
Lazy River
Leaving On A Jet Plane
Let It Be
Let Me Call You Sweetheart
Let Me Entertain You
Let the River Run (New Jerusalem from Working Girl)
Let's Fall In Love
Lieberstraum (Listz)
Lighter Shade of Pale (see Whiter)
Like Someone In Love
Lil' Darlin'
Linus and Lucy
Lion Sleeps Tonight (The)
Listen To What The Man Says
Little Brown Jug
Little Girl Blue
Living For The City
Liza
Long Ago And Far Away
Long and Winding Road (The)
Longer
Look of Love
Look to the Sky
Love For Sale
Love Is a Many Spendored Thing
Love Is Here To Stay (Our)
Love Me Tender
Love Story
Love Walked In
Love's Theme
Lovely To Look At
Lover
Lover Come Back To Me
Lucky Southern
Lucky To Be Me (see Some Other Time)
Lullaby Of Birdland
Lush Life


M
MacArthur Park
Mack The Knife
Make Someone Happy
Makin Whoopee
Man and a Woman
Man From Snowy River (Theme)
Man I Love, The
Man On The Flying Trapeze
Mandy
Manhattan
Maria
Mash (TV Show Theme)
Masquerade (see This M)
Mean To Me
Meaning of the Blues
Meditation
Memories of Tomorrow
Memories of You
Memory (from "Cats")
Mercy, Mercy, Mercy
Miami Beach Rumba
Michelle
Midnight Cowboy Theme
Midnight Sun
Mister Sandman
Misty
Mona Lisa
Mood Indigo
Moon Mist
Moon River
Moonglow
Moonlight Becomes You
Moonlight In Vermont
Moonlight Serenade
More
More I See You (The)
Morning After, The (Poseidon Adventure)
Morning Has Broken
Most Beautiful Girl (The)
Mountain Greenery
Mr. Lucky
Mr. Magic
Music Box Dancer
Music of the Night
Muskrat Ramble
My Baby Just Cares For Me
My Cheri Amour
My Favorite Things
My Foolish Heart
My Funny Valentine
My Girl
My Heart Belongs To Daddy
My Heart Will Go On
My Love (McCartney)
My Man's Gone
My Melancholy Baby
My Old Flame
My One And Only Love
My Reward
My Romance
My Ship
My Silent Love
My Song
My Way
Mysterious Chick


N
Nadia's Theme (Young and The Restless)
Nearness of You, The
Never Can Say Goodbye
Never On A Sunday
New York, New York
Nice Work if You Can Get It
Night And Day
Night Was Made for Love, The
Nightingale Sang in Berkeley Square
No Other Love
No Strings
Norwegian Wood


O
O Mio Babbino Caro (Oh My Beloved Daddy)
Odd Couple
Ode To Joy
Oh My Beloved Daddy (O Mio Babbino Caro)
Oh What a Beautiful Morning
Oklahoma
Old Man River
On A Clear Day
On Broadway
On Green Dolphin Street
On the Street Where You Live
Once I Loved
Once Upon a Dream
One For My Baby
One Hand One Heart
One Mint Julip
One Note Samba
Only You
Open Your Eyes, You Can Fly
Out of Nowhere
Over The Rainbow


P
Pachabel's Canon in D
Party's Over
Pennies From Heaven
Pensativa
People
People Will Say We're In Love
Perdido
Peyton Place
Phantom of the Opera Theme
Piano Man
Pick Yourself Up
Picket Fences Theme
Picnic
Pie Jesus
Pieces of Dreams
Please Release Me
Poinciana
Poor Butterfly
Prelude To A Kiss
Proud Mary (Joy To)


R
Rainbow Connection (Muppets)
Raindrops Keep Fallin
Requiem: Pie Jesus
Rhapsody in Blue
Rhapsody in Blue
Romeo and Juliet Theme
Rose Garden
Rose Theme (The)
Round Midnight
Route 66


S
Saint Elmo's Fire Theme
San Francisco (I Left My Heart)
Satin Doll
Say Has Anybody Seen My Sweet Gypsy Rose
Scarborough Fair
Schindler's List
Scotch n Soda
Secret Love
Semiahmoo Winter
Send In The Clowns
Sentimental Journey
September Song
Sesame Street Theme
Seven Steps To Heaven
Shadow of Your Smile (The)
Shenandoah
Shine On Harvest Moon
Shiny Stockings
Side By Side
Silk Stockings
Sing
Skylark
Small Fry
Small World
Smile
Smoke Gets In Your Eyes
Snowfall
So In Love
So Long, Farewell
Solitude
Some Enchanted Evening
Some Other Time
Someday I'll Find You
Someday My Prince Will Come
Someone To Light Up My Life
Someone To Watch Over Me
Something (Beatles)
Something Wonderful
Somewhere (West Side Story)
Somewhere In Time
Somewhere My Love
Song For You, A
Song Is You (The)
Songbird
Sonny Boy
Sophisticated Lady
Sound of Silence
South of the Border
Spanish Eyes
Speak Low
Spinning Wheel
Spring Can Really Hang You Up
Spring Is Here
Stairway To Heaven
Stand By Your Man
Star Dust
Star Wars
Stella By Starlight
Stolen Moments
Stormy
Stormy Weather
Stranger in Paradise
Strangers In The Night
String of Pearls
Struttin' With Some BBQ
Summer Breeze
Summer Knows (The)
Summer of '42
Summer Place
Summer Time
Sunny
Sunrise, Sunset
Sunset Blvd: As If We Never
Sunshine On My Shoulders
Superman Love Theme
Superstar
Surrey With the Fringe On Top
Sweet Caroline
Sweet Diane
Swingin' Shepherd Blues


T
Table 26/Under Your Wing
Take Five (2 keys)
Take Me Out To the Ball Game
Take the "A" Train
Tangerine
Tango (Schindler, True Lies, Scent)
Tara Theme (Gone with the Wind)
Taste of Honey (A)
Taxi (Theme from TV Show)
Tea For Two
Teach Me Tonight
Tears in Heaven
Ted's Song
Ten Cents a Dance
Ten Minutes Ago
Tenderly
Tequila
Terms of Endearment (Theme)
That Old Black Magic
That's All
That's Amore
That's Entertainment
That's You
The Sound of Music
The Twelfth of Never
Them There Eyes
There Goes My Heart
There Is No Greater Love
There Will Never Be Another You
There's A Small Hotel
There's Always Something There To Remind Me
There's No Business Like
These Boots Are Made For Walkin
They Can't Take That Away From Me
They Didn't Believe Me
They Say It's Wonderful
Think Of Me
Think On Me
This Could Be The Start of Something New
This Day We Remember
This Guy's In Love
This is All I Ask
This Is New
This Masquerade
This Nearly Was Mine
Those Were The Days
Thou Swell
Three Coins in a Fountain
Three Times a Lady
Thrill Is Gone (The)
Ticket To Ride
Tie A Yellow Ribbon
Time to Say Goodbye
Time to Say Goodbye
Tiny Bubbles
Titanic
To Sir With Love
Together Wherever We Go
Tomorrow from Annie
Tonight
Touch Me In The Morning
Touch of Your Hand, The
Triste
True Love
Try To Remember
Tuxedo Junction
Twelfth of Never
Twilight Time
Twin Peaks


U
Unchained Melody
Under the Sea (Little Mermaid)
Unforgettable
Up Jumped Spring
Up, Up and Away


V
Valdez In The Country
Very Thought of You, The
Vesla Dukka


W
Wait Till You See Her
Walkin My Baby Back Home
Walkin' In Rhythm
Watch What Happens
Watermelon Man
Wave
Way We Were (The)
Way You Look Tonight, The
We'll Be Together Again
We've Only Just Begun
Wedding March (Mendelssohn)
Wedding Song (Kenny G)
Well, Did You Evah?
What a Diff'rence a Day Makes
What A Wonderful World
What Are You Doing The Rest of Your Life
What Have They Done To My Song
What Is This Thing Called Love
What Now, My Love
What The World Needs Now Is Love
What's New?
Whatever Will Be, Will Be
When I Fall In Love
When I Wish Upon A Star
When Irish Eyes Are Smiling
When Sunny Gets Blue
When The World Was Young
When You Say Love
Where Are You
Where Is Love?
Where Is The Love
Where Is Your Heart/Moulin Rouge
Where or When
Whispering
Whiter Shade of Pale
Who's Sorry Now
Willow Weep For Me
Wind Beneath My Wings (The)
Windmills of Your Mind
Windy
Witch Hunt
Witchcraft
With a Song In My Heart
Won't You Be My Neighbor


Y
Yankee Doodle
Yardbird Suite
Yesterday
Yesterday's Gardenias
Yesterdays
You Are So Beautiful
You Are The Sunshine Of My Life
You Can't Get a Man With a Gun (see There's no Biz)
You Don't Know What Love Is
You Light Up My Life
You Must Love Me (Evita)
You Needed Me
You Took Advantage of Me
You'd Be So Nice
You'll Be in My Heart (Tarzan)
You'll Never Walk Alone
You're Cheatin' Heart
You're Sixteen
You've Got A Friend
You've Made Me So Very Happy
Younger Than Springtime
Your Song


Z
Zeppelin Regatta (Mark Kelly)
Zing Went The Strings of My Heart
Zip-a-Dee-Doo-Dah
These are some of the shorter and lighter classical pieces that I do.
Bach : Minuets in G (1)
Bach : Minuets in G (2)
Bach: Allemande in G (from French Suite)
Bach: Invention in C
Bach: Invention in F
Bach: Little Prelude in C
Bach: Little Prelude in F
Bach: Minuet in E
Bach: Minuet in G
Bach: Prelude in C (WTC)
Bach: Sarabande in G (from French Suite)
Beethoven Adagio (Sonata)
Beethoven Fur Elise
Beethoven Moonlight Sonata
Beethoven Sonatina in F
Beethoven Sonatina in G
Beethoven: Adagio
Beethoven: Fur Elise
Beethoven: Moonlight Sonata
Brahms Intermezzo in A
Brahms: Intermezzo in A
Chopin Nocturne in B
Chopin Prelude in Bm
Chopin Prelude in Db
Chopin Prelude in Em
Chopin Waltz in Bm
Chopin: Nocturne in B
Chopin: Prelude in Bm
Chopin: Prelude in Db
Chopin: Prelude in Em
Clementi Sonatina in C (2)
Clementi: Sonatina in C
Debussy Girl with the Flaxen Hair
Debussy: Clair De Lune
Debussy: Footprints in Snow
Gershwin: Prelude in C#
God Bless America
Kuhlau Sonatina in C
Mendelssohn: Wedding March
Satie First Gymnopédie
Schumann Scenes of Childhood
Schumann Traumerei
Schumann: From Foreign Lands and People
Away In a Manger
Bring A Torch, Jeannette
Chipmunk Song
Christmas Song
Christmas Time Is Here (Charlie Brown)
Come Shepherds Rise
Coventry Carol
Do You Hear What I Hear?
First Noel
God Rest You Merry Gentlemen
Greensleeves
Hark The Herald Angels
Have Yourself A Merry Christmas
Holly, Jolly, Christmas
Hymn (Vangelis)
I'll Be Home For Christmas
Let It Snow
Little Drummer Boy
Manger Blues
Nutcracker Suite March
O Christmas Tree/Tannenbaum
O Come All Ye Faithful
O Holy Night
O Little Town of Bethlehem
Pachabel's Canon in D
Pat-A-Pan
Santa Claus Is Coming To Town
Silent Night
Silver Bells
Twinkle Twinkle
What Child Is This?
White Christmas
All Creatures of Our God and King
Amazing Grace
Be Thou My Vision
Blessed Assurance
Fairest Lord Jesus
Holy, Holy, Holy
Jesus Loves Me, This I Know
Jesus Thou Joy of Loving Hearts
Jesus, Lover of My Soul
Joyful Joyful/Ode to Joy (Beethoven)
Let's Pour Out Our Hearts
Mighty Fortress, A
My Jesus I Love Thee
Oh, For the Deep, Deep Love of Jesus
Simple Song/Shaker Melody
Softly and Tenderly, Jesus is Calling
This is My Father's World
Call 360-927-1881 or Email

[email protected]

 for booking and price info.