These are the schools that I attended.  If you are an old classmate and stumble on this page, drop a note!
Kindergarten through grade 6: Marion Avenue Elementary, Bremerton, WA (1964-1971) I remember and enjoyed Mrs. Irons, Ms. Bellemaire, Mrs. Callen
Grades 7-8: Coontz Junior High School, Bremerton, WA (1971-1973)
Played in the band (marching band) and stage band under director Jim Brush (still a friend, and a former student of my father). I really enjoyed the "go at your own pace" math program. I remember the "river" that rushed down the connecting hallways (between the two buildings) on rainy days. This school burned down in a mysterous fire a year after it closed.
Grades 9-12: West Bremerton High School, Bremerton, WA (1973-1977)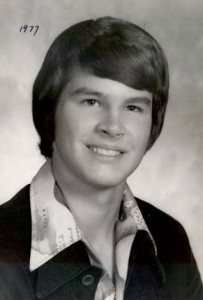 Graduated 3rd in class; First place winner all city math competition; Played piano in stage band, french horn in marching band; varsity boys gymnastics (Coach Bob Becker); best friends, Jon Fotheringill ('78) and Brian Barnes. Easiest classes, math and music. Hardest, speech and English. Significant musical influences, Dave Aaberg and Steve Swanson. Band director and, now, dear friend, Dick Norton.
Also, a special note about my private piano teacher, Nadean Clarke: We shared the same birth dates (9/11). I miss her very much. Always such a positive inspiration. Hope you will get (as a CD or on iTunes) my tribute song to here, Nadean (on my La Plac Sur La Mer CD). See links on this page (left side bar) to find my music.  Here is the link to Nadean on iTunes. 
Music Awards While in High School
Outstanding Jazz Soloist: University of Portland Jazz Festival, 1975, 1976, 1977
First Place Jazz Combo, University of Portland Jazz Festival, 1975, 1976, 1977 (band leader, composer, and arranger)
Combo director and composer/arranger. Band members included Brian "Big B" Barnes, Guy Beckett, Mark Pierce, Brian Swanson, Jim Roper, Paul Fessenden.
Best Jazz Soloist, Shoreline Community College Jazz Festival, 1977
West high school stage band took 2nd place that year.
Sports: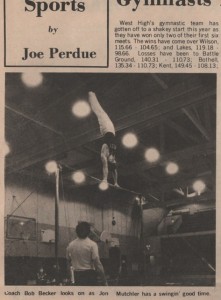 Varsity lettered in boys gymnastics (back when there were boy's gymnastics teams in the state. Took 3rd place Sophomore state gymnastics on the horizontal bar). Had a terrific coach: Bob Becker.
Associate of Science Degree, Olympic Community College, Bremerton, WA (1977-1979)
Favorite classes: calculus and physics. Played in the O.C. Jazz Lab under direction of father, Dr. Ralph Mutchler (a terrific experience)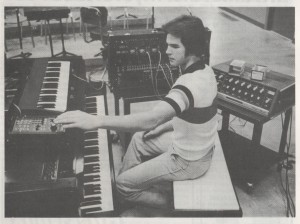 Bachelor of Music Degree, Western Washington University, Bellingham, WA (1980-1983)
Some wonderful music teachers, Ford Hill, Scott Reeves, Syd Potter. Double major, piano performance (classical) and jazz studies. Enjoy my time at CCF (Campus Christian Fellowship, aka, UCM)
Begin MDiv work, Canadian Theological Seminary, Regina, Sask, Canada (1983-1984)
Favorite teacher, John Dahms, New Testament. Roommate, Ron Nichols.
Master of Divinity Degree, Regent College, Vancouver, B.C., Canada (1985-1987)
Most enjoyable classes, theology. Most difficult: Hebrew (where I learned I needed glasses to see those vowel points!) Favorite teachers, Klaus Blockmuel and J.I. Packer
Licensing with The Christian and Missionary Alliance (October 1987)
Ordination with The Christian and Missionary Alliance (November 1992)
Staff member with the Blaine Jazz Festival / Drayton Harbor Music Festival:  2002-current. Teaching music and jazz theory, piano, jazz improv, composing, arranging, performing for various concerts, leading student groups (see pict).