Yes, Jon is teaching in his studio or live online with his students. [Needed:  a smart phone, tablet, or computer and a piano/keyboard! Email Jon!]
PLEASE VISIT FAQ for answers to questions!
School lessons for the Fall begin September 1,2,3.
He is also teaching in his home studio. View video link here for COVID-19 info:
"From Bach to Boogie" — All Styles, levels, and ages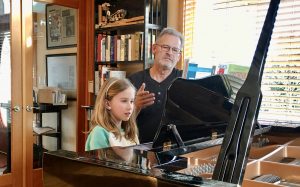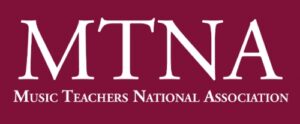 Nearly 40 years professional experience as a teacher and performer: Student of Ford Hill, Bachelor of Music Degree in Classical Piano and Jazz Studies [WWU]
Monthly tuition (four 30 minute lessons each month) is $120/month. $100 for 2nd, 3rd, etc. student in same family. $160/month for students with 45 minute lessons.
Click HERE to make tuition payment through PAYPAL:
Sign up for lessons?! Contact me.
For info (about tuition, schedule, practicing, etc.) please go to FAQ (Frequently Asked Questions) page. After reading, feel free to contact me at [email protected] or (360) 927 1881 to apply for lessons or receive more info.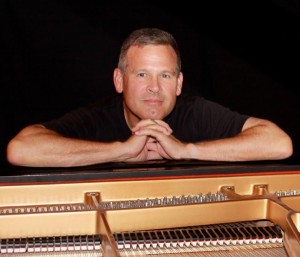 I have been teaching piano and performing professionally for around 40 years. My students learn on my 7 foot 6 inch Yamaha DC7 Disklavier concert grand piano in my spacious Ferndale studio, located near Cascadia Elementary School.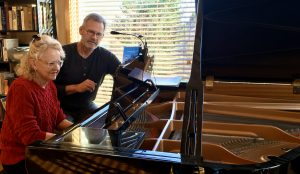 I teach all ages (including adult piano students and teachers) and tend to teach a more traditional method. I enjoy exposing students to various types of piano literature (from baroque, classical, romantic, modern, to jazz and church/worship music for those interested). But I also help students explore jazz, rock, improvisation, chords, and modern church styles. I am currently accepting students but have limited my lesson days to (mostly) Wednesdays, Thursday's, Friday's. Nearly half my students are homeschool children. I have coached and taught adults and fellow teachers as well and happy to do so.
Please read the FAQ (Frequently Asked Questions) page then call (360-927-1881) or email me at [email protected] if you have any questions.